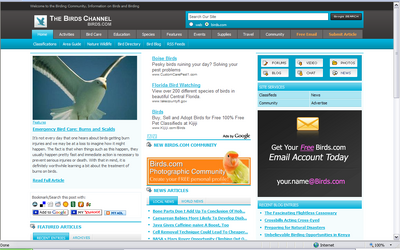 www.birds.com
The Birds Channel, or Birds.com is a website focused on birds. It is a guide to birds and birding with a community of bird lovers. There are many articles about species, birding locations, and much more. You can also submit an article to Birds.com and upload your own photos of birds.
Ad blocker interference detected!
Wikia is a free-to-use site that makes money from advertising. We have a modified experience for viewers using ad blockers

Wikia is not accessible if you've made further modifications. Remove the custom ad blocker rule(s) and the page will load as expected.