This Birds Wiki article is a stub. Please help Birds Wiki by expanding it.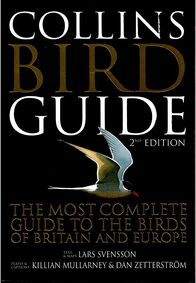 Collins Bird Guide is a field guide to the birds of Europe, North Africa and Middle East.
It is considered the most complete guide to the birds of Britain and Europe. It contains over 3500 bird paintings by Killian Mullarney and Dan Zetterstrom. and has useful texts and range maps by Lars Svensson.
Ad blocker interference detected!
Wikia is a free-to-use site that makes money from advertising. We have a modified experience for viewers using ad blockers

Wikia is not accessible if you've made further modifications. Remove the custom ad blocker rule(s) and the page will load as expected.